Toys for Kids Sydney has the largest showroom in Australia for ride on kid's cars and toys so we can guarantee that you will find something that is suitable for you and your little one. Kid's toys are a multi-billion-dollar industry and there's thousands of options out there. How can you possible decide what to buy for your child?? Whether you are after a ride on car or ride on bike, or something suitable for driving on the grass or a ride on for small spaces or a ride on car for two kids- we have something for you! It can be overwhelming when you are faced with so many choices in the one place, and frustrating when you can't make up your mind as to which ride on car to purchase. Don't want to spend hours researching which kid's car to buy? Well, you don't have to now, because we at Toys for Kids Sydney have compiled a guide for you so you can decide which ride on car is best for your child, leaving you with more time to enjoy your purchase! Our guide has been compiled accordingly to match needs such as value, comfort, luxury and themes.

1.Best Value for Money Ride On Car:
Kid's toys can be expensive and of course, you probably won't stop at just buying one thing for the precious little munchkin in your life- so costs can add up quickly! If you're after a great quality ride on car that ticks all the boxes and is still affordable, this is the one for you! Not only does this 4WD ATV Ride on Car look really good with its flashy wheels, it has a bunch of functional extras that ensures a fun ride! Comes with a battery charger. Available in a range of colours and suitable for kids up to the age of 6.
2.After a More Hands on Approach Ride On Car: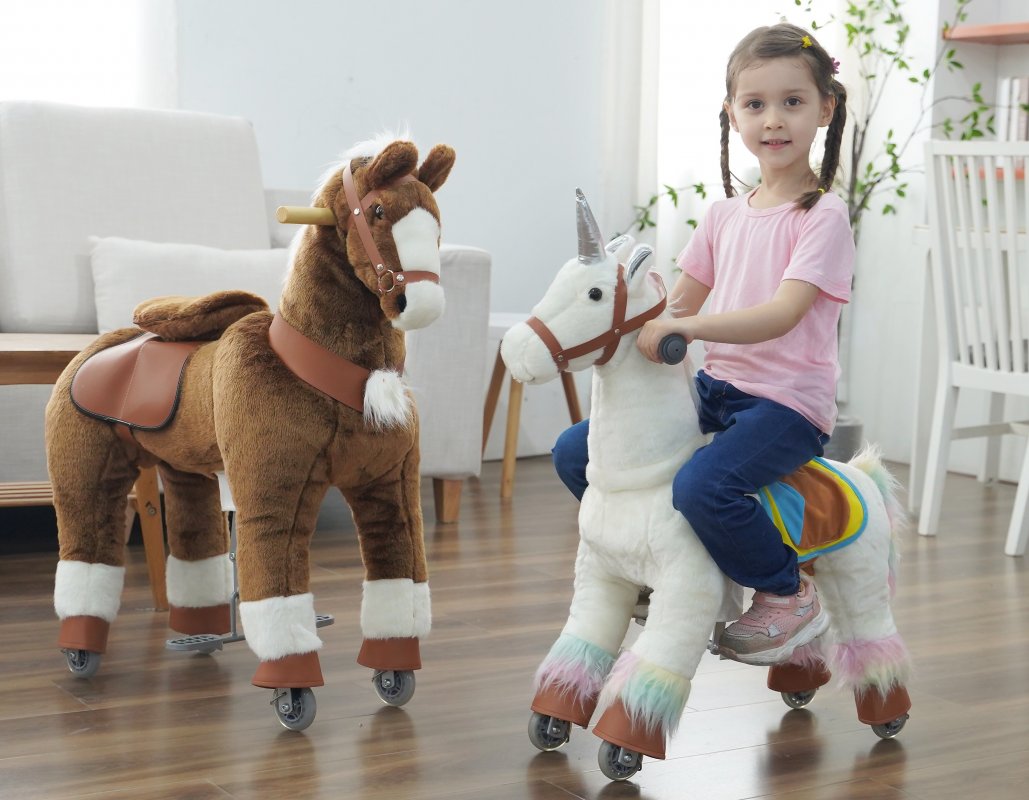 If you're on the hunt for a ride on toy but not so keen on getting your little one an electric toy, we have the perfect kids' toy for you! Skip the trip to the petting zoo or the farm, and grab a ride on pony! Comes in two sizes, the larger size is even big enough to fit kids up until the age of 12! The ride on pony is incredibly cute, and super easy to navigate with its 4 wheels. All your little cowboy or cowgirl has to do is just jump, and wait for the pony to start galloping away. Comes with handle bars and stirrups for extra support and stability. Get your hands on of the cutest kids toys out there! The Ride on Pony is not an electric ride on, and as such does not have a parental remote-control unit or battery charger. Parental supervision is still recommended.
3.Ride ON Motorbike for the big kids:

As you're aware of by now, most ride on cars and bikes are only suitable for little kids. They also don't drive the best on grass or any type of rugged terrain. What if we told you that we have a product that's perfect for bigger kids and perfect for driving on grass?? Introducing the Ride on Motorbike PRO HP114E 36V– our newest ELECTRIC DIRT BIKE! That's right, you heard it correct- electric! Just a quick charge and be amped up for hours of fun. Electric dirt bikes are also 80% less likely than petrol bikes to run into issues. Better for the environment and problem free- what could be better? With a max speed of 25km/hr, this is no ordinary kids' toy or kids' car- this is one for the big kids! Unleash the inner wild child and get ready to ride today!
4.Best Ride On Car for your tot's 1st Birthday: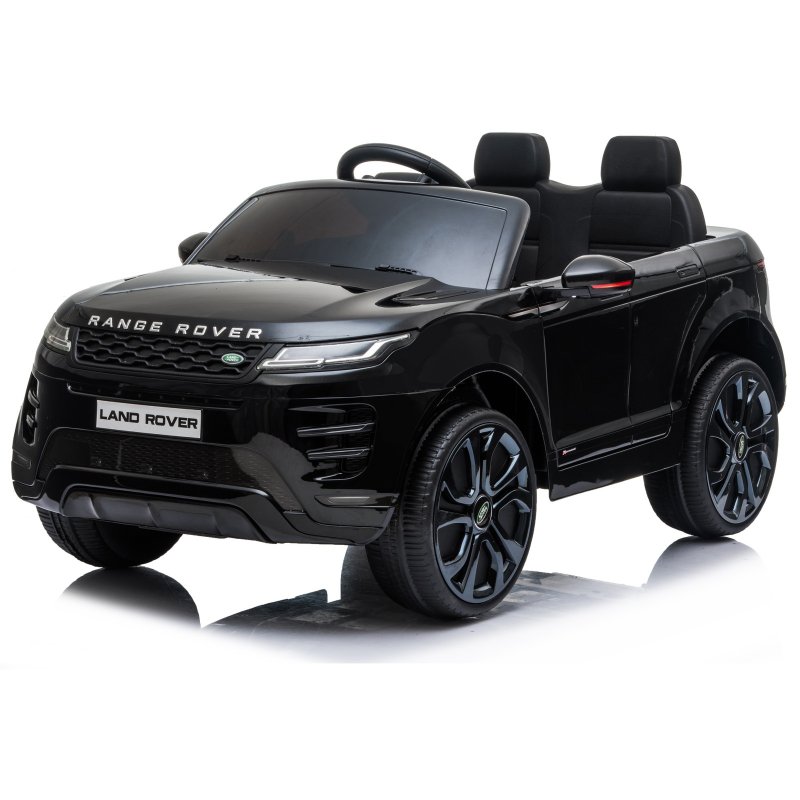 As parents ourselves, we understand the thrill and excitement about celebrating your precious little one's first birthday! What better way to do that than snagging a luxurious ride?? Your now toddler deserves the best. The Licensed 4WD Range Rover 12V Ride on Car looks just like the real thing, so your tot will be the coolest kid on the block! It also boasts amazing safety features such as an emergency brake, seatbelt, car battery charger and parental remote-control unit so you can rest easy knowing your baby is safe and secure.
5.Multiple Kids on Deck Electric car:
Toys for Kids Sydney has a wide range of two-seater ride on cars in store and online, but we also have a 3-SEATER RIDE ON CAR! Perfect for sharing with friends or siblings, the XL 3-Seater Willys MB Ride on Jeep guarantees that no one misses out. Comes with adjustable seats so you can take a seat out when you don't have three kids in two, and allow for a more comfortable and spacious ride. Also comes with non-slip wheels, bonnet/hood storage, car battery charger and a powerful 4x12Vmotor. As the saying goes, the more the merrier! In this case, bigger is better!

6.Best for Venturing Off Road:
As the name suggests, The Mighty Mammoth Ride on Car is truly spectacular and is a guaranteed hellfire! Suitable for kids up to the age of 10, the Mighty Mammoth can be used for a very long time and is well worth its price point. This is no dainty ride on car and can be used for all terrains! Can be driven on grass, farm land and uneven surfaces- you can literally go anywhere with the mighty mammoth. The mighty mammoth Has all the amazing safety features all our ride on cars have along with higher speeds, stronger wheels, car battery charger and a more powerful motor. Comes in a range of colours so everyone is bound to be satisfied. Get ready for a mammoth of a good time with this ride on car.
7.Most Durable Ride On Bike:
Of course, not every child wants a ride on car, maybe your child is a bit of a Thrillseeker or little daredevil. We have just the thing for them! Our BMW Inspired 12V Ride on Motorbike is definitely a fun ride! The electric motorbike is incredibly safe for your little thrill seeker as it comes with 3 wheels which means a sturdier ride for them and ease of mind for you! Just imagine an electric tricycle, it's both cool and safe! Super stable means super safe, and safety on bikes cannot be compromised.
8.Best Ride On for Future Farmers:
Have a little farmer on your hands? The John Deere inspired Ride on Tractor with EVA wheels looks like a real tractor and functions like one too! EVA wheels means a smoother ride as it grips the surface better and be driven off road too! So, strap on the plaid shirt and some overalls, and get your little one in the Ride on Tractor. With a tippable tray, your child is in for a grand old time. Features include LED lights, built in music capabilities, kids battery charger and parental remote-control unit. Loads of fun, perfect for promoting imaginative play and creativity and comes with two seats!
9.Best Ride On Truck for Future Truckers: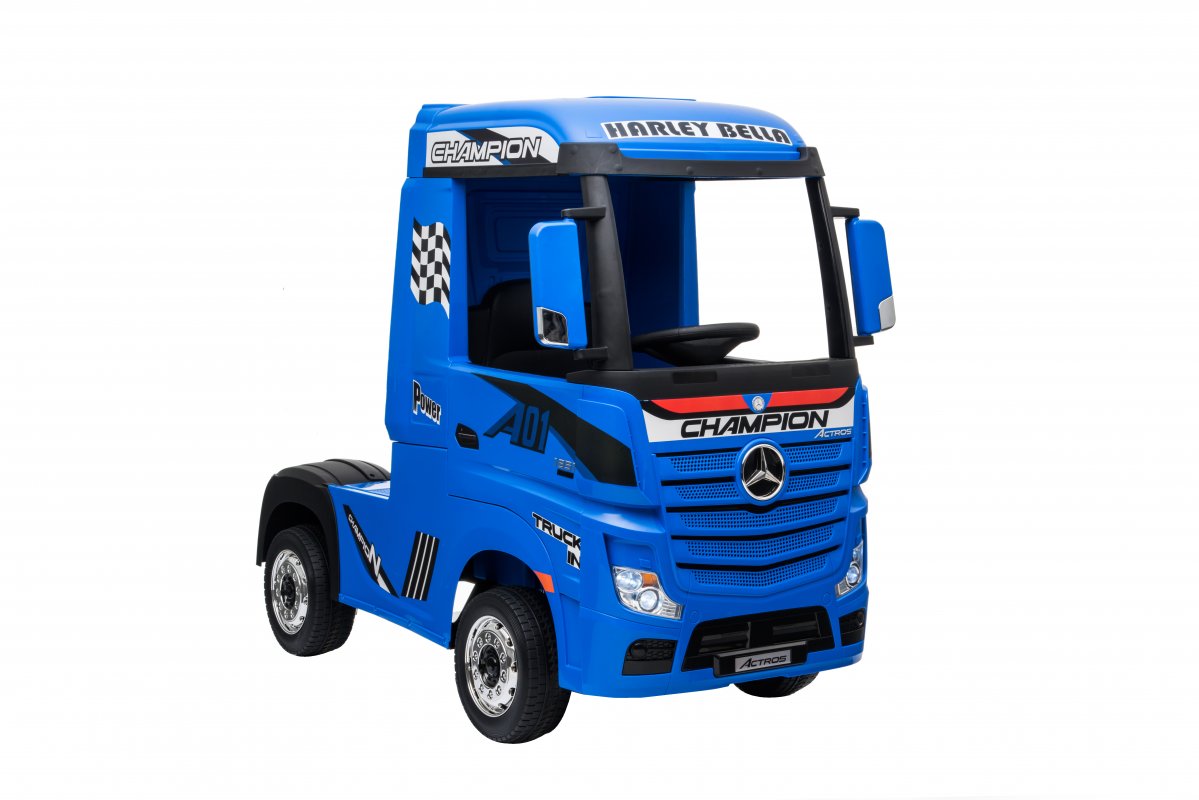 Have a budding trucker on your hands or is your little fascinated with trucks? We have the perfect kids' truck for your child. The Mercedes Benz Ride on Truck with detachable trailer is the one for you then! Comes with EVA wheels so your child can zoom around effortlessly. Comes with built in music capabilities, detachable trailer, comfortable seat, and a battery charger. Looks and feels like a real truck so you will not be disappointed! Looks good, functional, and top quality- kid's trucks cannot get any better than this!
10.Best Ride On Digger:
Perhaps your tot is obsessed with diggers, bulldozers, or excavators? After all, they're big, loud and lots of fun! Well look no further, The Ride on Electric Excavator will make your child feel like they're operating heavy machinery in a construction site. Another new addition to our kid's cars range- the digger can be driven both forwards and backward, so it mimics a real digger or excavator! Your kid will be spoilt for choice as there are two options to pick from. Comes with a host of functional extras and a battery charger. Let their minds run wild, and get ready for some imaginative play.
If you're still unsure about which ride on kids' car to buy, feel free to browse our website or visit us in store where you can see the whole range of kid's cars and kid's toys. Toys for Kids Sydney offers nationwide delivery through reputable couriers, or pickup in store if you and your tot don't want to wait! The kids' cars and kids toys usually come unassembled in the box, assembling can be provided on request. To add to the experience of owning a cool ride, we also offered customised number plates. For peace of mind, all our kids ride on cars come with a parental remote control unit so you can drive your little one round. Our top picks are guaranteed to put a smile on the little munchkin's face, along with yours! We at Toys for Kids aim to deliver high quality products at an affordable price point, and guarantee smiles!